🌈 Try Spectrolite app for risograph printing
You can download the early "alpha" version of the Mac app now!
Pssst! Want to make a colorful 🌈 riso print? Have access to a mac? Today's the day… well, for the adventurous few who are up for using early versions of software: you can download Spectrolite!
It's a Mac desktop app that helps make your colorful images into riso-fied files that a risograph machine needs to print! (And it's free.)
First off, a heads up: this is an ALPHA version, which means that the software works, … BUT there might be bugs, and the image processing that separates your artwork into the different ink colors is rather slow, especially for large files. And it doesn't have many things it would be nice to have. It's like toddler version of real software, taking its first steps in the world.
But it works enough to be useful if you're patient… if you have some artwork (a photo, an illustration), you can end up with a file for each layer that you can riso print! We print on grain touch from the Mac driver for riso, but you should also be able to use the windows driver, or otherwise process the output files however you like before you print.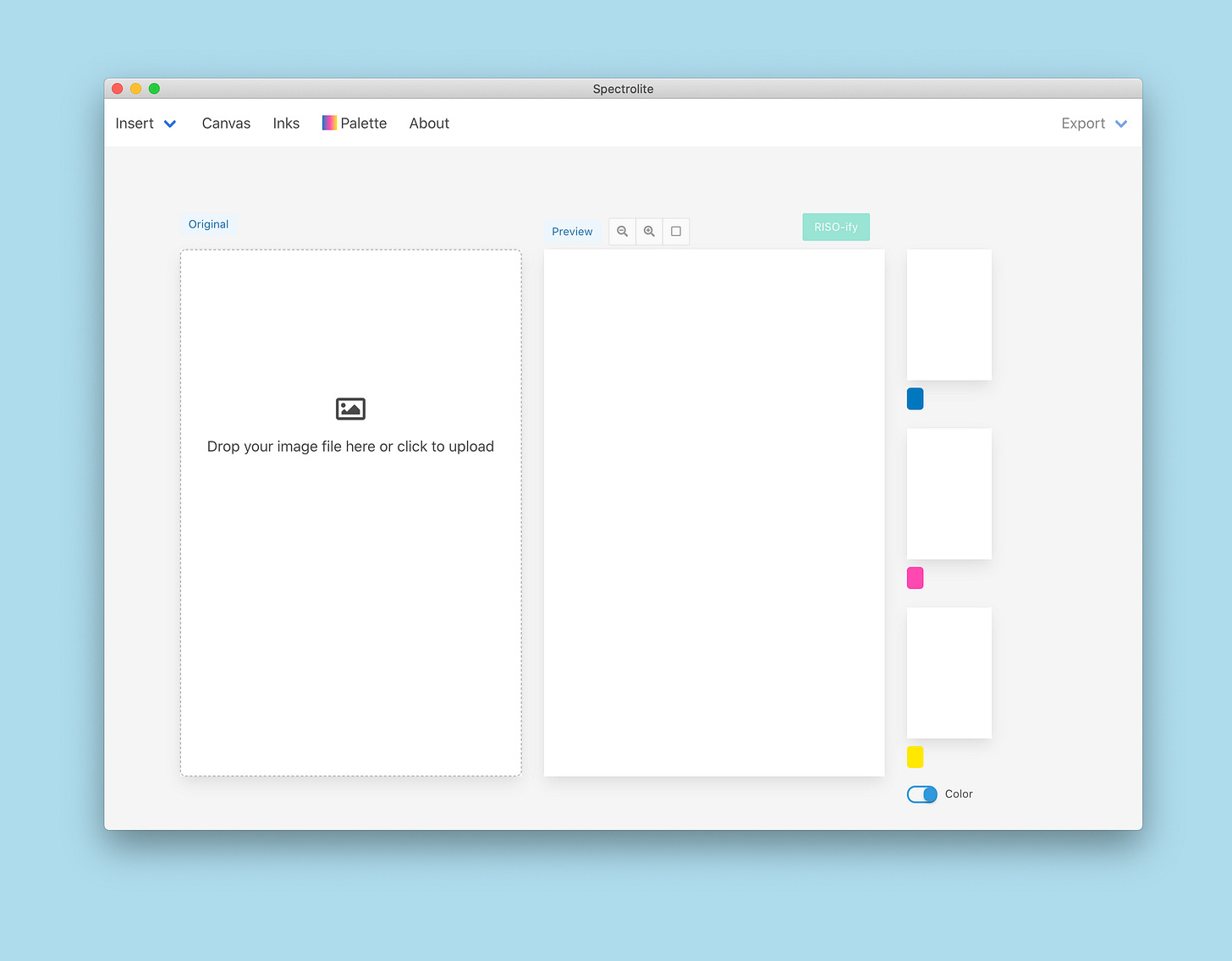 We're looking for people to try Spectrolite out now, and share thoughts & feedback!
Download the app, see what happens when you use it!
If you happen to have any .icc profiles you like to use, attach them to a color palette and see what happens. (If you don't know about what that is, you don't need to!)
If you have access to a riso printer, print out some of the RISO-ified images you make, see what they look like! Colors!
Report back! Send your thoughts and feedback!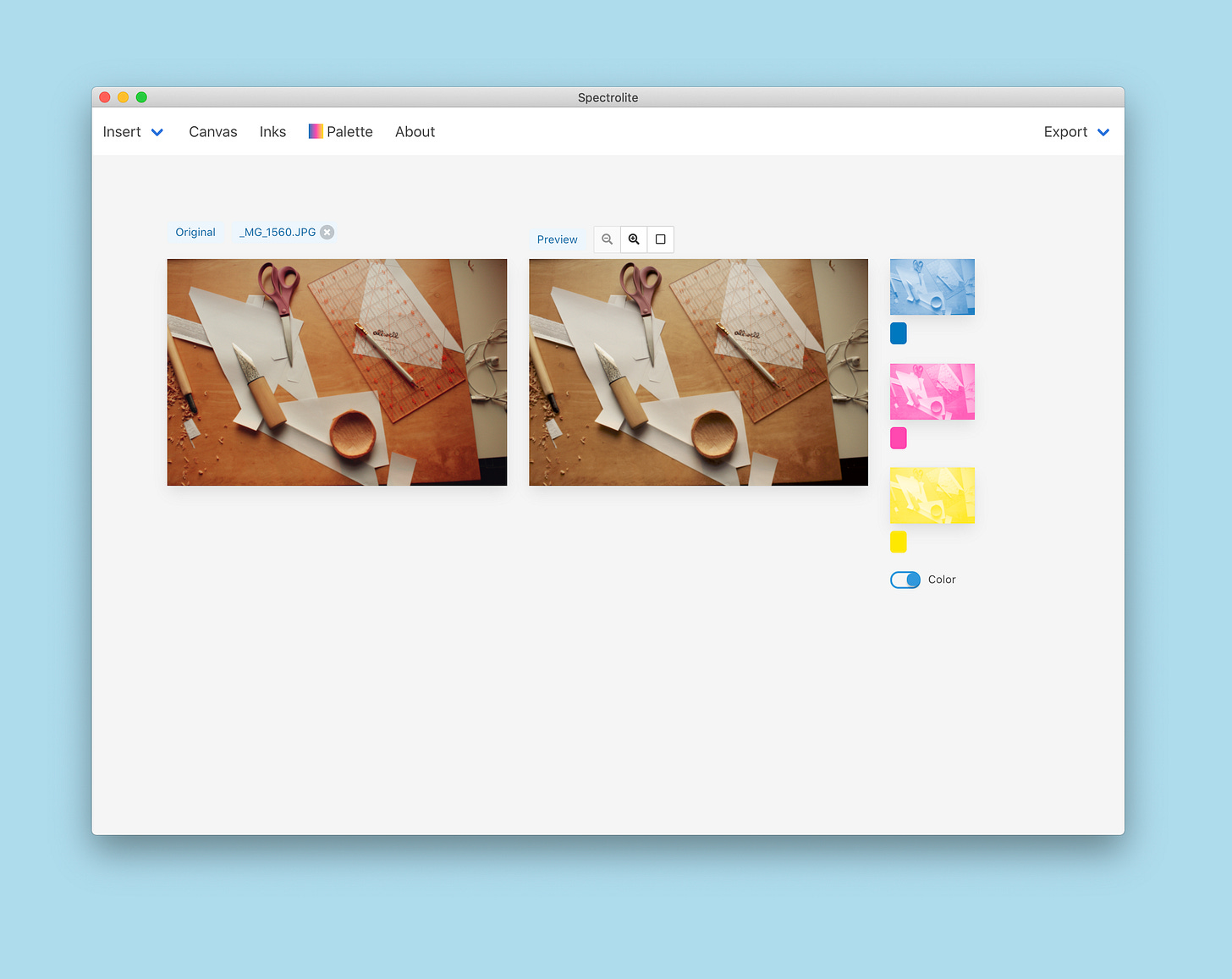 This is just the beginning of what we can imagine building (here's our working document with plans and ideas), but we wanted to share it now that it's usable. If you try it out, let us know what you think! Or reply to this email with questions!
🌈
—Amelia and Adam
P.S. - The previous version of the newsletter talks more about what you can do with it, also!